Ford Service in Shelton, WA
---
At Shelton Ford, we have Ford certified technicians that are here to help you and your Ford out of any jam. No matter how big or small your need is, we will be there to lend a helping hand. We will handle your oil changes, filter replacements, and other various maintenance needs, and we can also take on any of your bigger jobs. We know how to work on your engine and we know how to give your transmission the proper care and attention that it needs to get back into the shape of its life. Let our service technicians take care of you and your Ford right here in Shelton.
Hours
Monday-Friday: 7:30 AM - 5:30 PM
Saturday: 8:00 AM - 4:30 PM

Schedule Your Car Service at Shelton Ford
We know that you are looking for the proper level of service when it comes to your Ford. You love your car, and you need a team that is prepared to give your Ford the level of respect and care that it deserves. That is exactly what our Ford certified technicians will do for you and your vehicle. They are interested in getting your Ford running again and back in peak condition. Nothing quite runs like a Ford, so let us do the maintenance that will keep it running that way, and let us do the service and repair that will bring it back to being the car that you fell in love with.
There are several things that you are looking for in a service shop. Not only do you want a team that will get things done right, like the team at Shelton Ford, but you also want a team that will take care of you. There are a number of unfair and dishonest service shops out there, and we can assure you that we are not one of them. We will walk you through your vehicle service before and after we get to work to make sure that you are getting only the service that you want and that you are expecting. We want to make your Ford experience as great as it can be, and we are prepared to do it right here in Shelton.
Service Amenities
Free Wifi
Enjoy FREE WIFI while you wait for your vehicle to be serviced.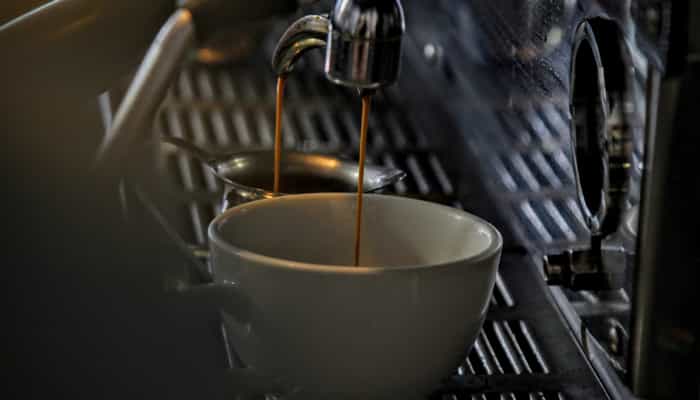 Self Serve Coffee
We have a fully stocked coffee bar including other refreshments for you to enjoy during your visit.
Cable TV
To help pass time we offer cable TV in our waiting lounge.
Service Specials
Wild Card Savings
Save BIG
Spend $150 ~ Save $10 Spend $250 ~ Save $15 Spend $350 ~ Save $20
Front End Alignment
$109.95
Save big on a front end alignment!
View Disclaimer
Some vehicle exclusions apply. Taxes and fees additional. No cash value. Must present offer to redeem. May not be combined with other offers. Ford, Chrysler, Jeep, Dodge & RAM vehicles only. Void where prohibited. See dealer for details
Get Service From the Best of the Best at Shelton Ford
---
You need to make sure that you are getting the right parts for your Ford, and you need to make sure that your parts team knows what they are doing. There are parts shops all over out there, and they are usually relying on an inexperienced staff to get you the parts that you need, that is not what you will get at Shelton Ford. We work with our experience to make sure that you are not only getting the part that you need for your Ford, but that you are also getting any other parts that may need to go into your vehicle during the installation. Of course, when it comes to your Ford we will make sure to get you the genuine OEM parts that you can rely on as well.
If there was ever any doubt about being able to find the part that you need for your Ford, then you might be excited to know that we have an absolutely huge inventory of genuine OEM parts right here in Shelton at Shelton Ford. Even if we do not have the part that you are looking for, we can order it and bring it in here fast and simple. Most of our customers also look to us to get that part installed for them too, and with our expert staff of Ford certified technicians, we are more than happy to install that part for you. Leave everything to us, and we can assure you that your vehicle is in good hands. If you have any questions regarding the service or the parts that we can provide for your Ford, then just give us a call, or stop by.